Wednesday 27th November. Are you up to the Challenge?! Grill In The Park are offering you the chance to WIN your challenge meal for FREE! Just finish it first if you dare! You need to polish off 12 Beef Sliders in the fastest time possible - The Winner will get theirs for FREE! To Enter is £20 - With ALL profits being donated to Naseem's Manx Brain Tumour Charity.

How it works:-

You will be faced with 12 x Beef Sliders - This means 48oz of Beef & 12 Buns.

There will be a few surprises along the way as you make your way through this mega challenge! (But that's a secret!)

It costs £20 to enter with ALL profits going to Naseem's Manx Brain Tumour Charity. All donations made on the night will also be very much appreciated.

Spaces will be limited as this is a one off event so please book early by contacting reservations on 674433.


September 2013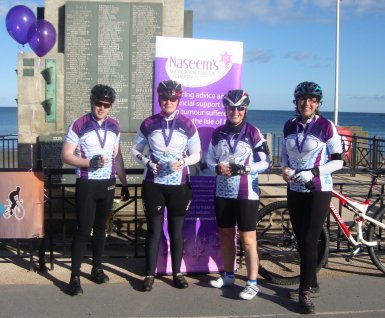 The 'friends of Katherine and Naseem group' was set up on facebook to publicise and announce an event in which a team of friends completed a 1.6 km swim and a 108 km bike ride on 14 September 2013. Their aim was to raise money for the Katherine Crowe Research Foundation and Naseem;s Manx Brain Tumour charity.





June 2013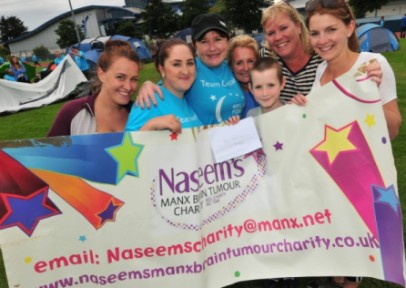 After being inspired by the hard work that Gerry Pishvaie puts into the Naseem's Manx Brain Tumour Charity, Kathy Prince put on her walking shoes to raise funds.

Kathy, who raised £205, was determined and completed over 61 miles in this year's Parish Walk.

Gerry said: 'Kathy is a very lovely person always going the extra mile to support local charities and Naseem's charity was very dear to her heart.'

Pictured at the cheque presentation at the Relay for Life at the National Sports Centre, in Douglas, are Emily Garrett, Emma Hanay, Gerry Pishvaie, Margaret Arstall, James Garrett, Kathy Prince and Jennifer Cannell .


April 2013



Lyndsey Ryan and Alexandra completed a large section of the great wall of China for the charity recently. Below of are some photos.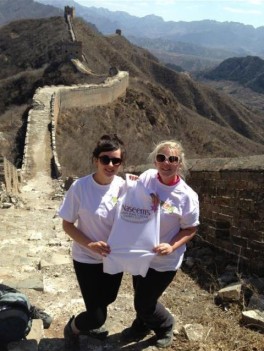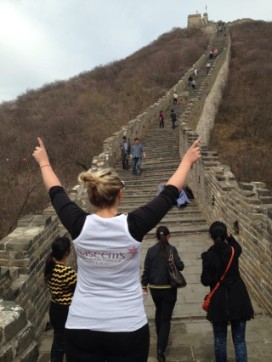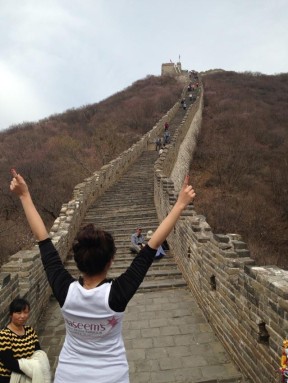 March 2013

Peel charity shop chooses Naseems manx brain tumour charity as one of 20 local charities to receive £1500 each. Click here for story.