December 2010
A collection was made at the recent production of "Cinderella" by Dreamstar productions at the gaiety Theatre and thanks must go to all of the audience members who donated money to the charity
November 2010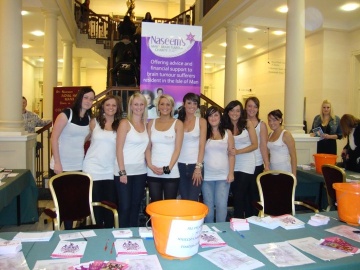 The 2010 Manx Stars in Their Eyes tookl take place at the Villa Marina on the 6th November with all of the £18,000 proceeds going to Naseem's Manx Brain Tumour Charity, to read more please visit
www.manxstarsintheireyes.co.im
.
October 2010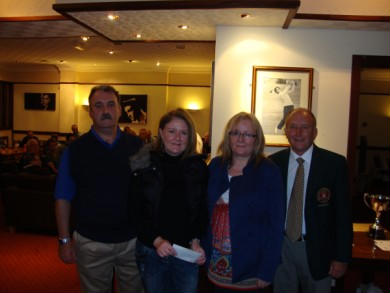 King Edward Bay Golf Club present a cheque to the Charity on 6th October 2010 - pictured are left to right, Geoff Skillicorn, Gerry, Thea and John McMullan (Captain) - monies were raised from part of the proceeds of the Mike Betteridge Competition and the George Skillicorn Memorial Medal - Thank you for making us feel so welcome and for the generous donation.
September 2010
Naseem's friends including Emily Garrett and her mum are took part in the Island's End to End walk in aid of the charity.
Gareth Clumpus who works for the Mann Made Group completed the End to End Bike Race on Sunday 12th September 2010 for the Charity. The race was a 75km route which incorporated 1500 metres of climbing and roads from the North to the South of the Isle of Man. Gareth's colleagues have sponsored him for the event and we know he trained really hard. Thank you Gareth and everyone at Mann Made Group and all his sponsors.
August 2010
The musical Oliver took place at the Gaiety Theatre and there will be a bucket collection for the Charity after the matinee on Saturday August 21st 2010. Thank you to everyone involved and to Matt for putting the Charity forward.
June 2010
Hannan Skillicorn, Joanna Cain and Darren Hudgeon all made it to Peel in the recent Parish Walk.
Congratulations
to them and thanks for raising funds for the Charity.
May 2010
Wednesday 12th May 2010 Emma at Estee Lauder Boots will be hosting an exclusive launch of their new gift set. If you buy two products you get a free gift set. She will also be holding a raffle for the Charity which will be drawn at the end of the day and there will be a bucket collection for the Charity at the Counter. Naseem's new Charity banner will also be on display, so everyone wanting to support the charity can pop in.
Andrew and Suzanne Graham, from Onchan who were recently married in May 2010 asked their wedding guests to donate to the charity. We are very grateful to them for this kind gesture and wish them a very long and happy marriage together. Thank you to all the guests who contributed.
April 2010
Thursday 29th April 2010 at Douglas Golf Club 7.30 pm start till 11.00 pm. An evening with Denise Roberts-Hart - Spiritual Medium and creative writer. Tickets all sold and the proceeds are going to Naseem's charity and to purchase medical equipment for premature babies at Nobles. Denise will be hosting Angel Card readings and a spiritual connection with the audience. There will be a raffle.
Santanderís local savings subsidiaries, Alliance & Leicester International and Bradford & Bingley International, have boosted the funds of 3 local charities during the recent 6 nationís rugby tournament. One of those charities was Naseem's Manx brain tumour charity so a massive thanks to all involved. To read more
click here
March 2010
Close Bank staff
have been contributing to a Charitable Donations Fund which is divided up at the end of the year and they chose Naseem's Charity as one of the charities that they wished to support. They recently presented us with a cheque. Thank you to all the staff at Close Bank
Becci Pate and Jade Foster, both celebrated their 21st birthdays at Laxey Football Club and organised a collection on the night for Naseem's Charity. Thank you to the girls and everyone who contributed.

Axa recently donated a cheque to the Charity and we would like to thank everyone involved for their support.

February 2011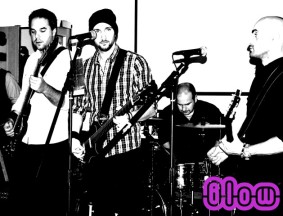 Many thanks to Local band "Blow" who recently recorded some of their own material on a live EP. They decided to sell CD's at their New Year's Eve Gig and split the proceeds between Naseem's charity and the air ambulance. Currently they have raised approximately £300 and their aim is raise £400 so they can split £200 to each charity.

See below video the band made to accompany one of the songs they recorded. You may recognise Naseem's brother Mo as one of the fine actors. He also co-wrote and filmed it.